Managers V Leaders
At last week's training delivery of the Level 4 Unit "Management Skills", our learners had some fascinating discussions on management and leadership*.
In agreement with The Wall Street Journal Guide to Management, our learners concluded that management and leadership "go hand in hand". Whilst they are different, they are linked and complementary.
When it comes to separating out managers and leaders, the differences penned by Warren G Bennis in his book "On Becoming a Leader" prove real "food for thought" as the image below shows: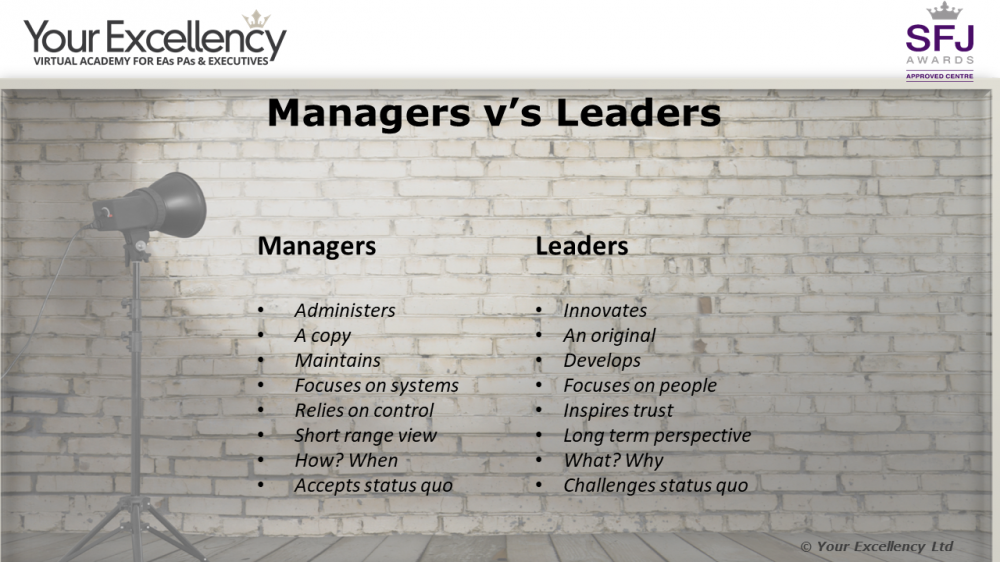 The one thing that I believe differentiates leadership from management is "inspiration".
I just love this quote from John Quincy Adams, the 6th US President on defining a leader: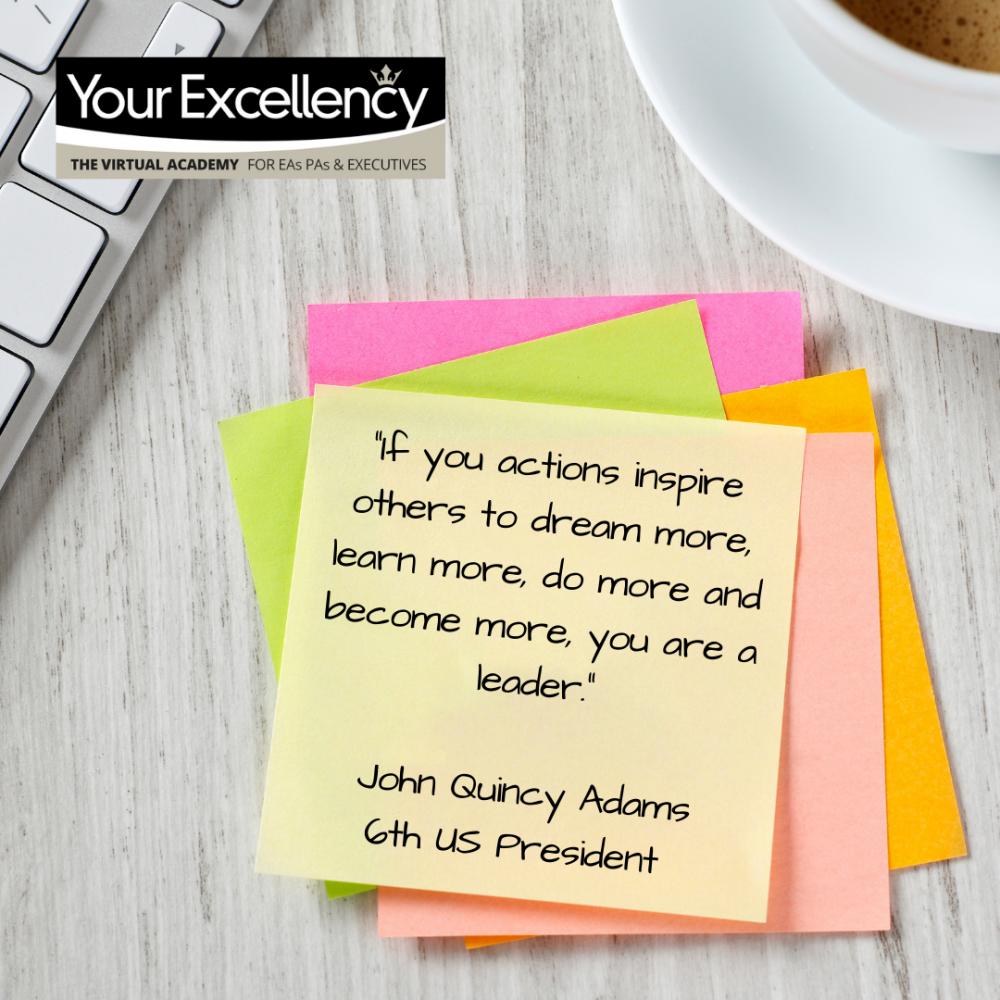 And one of the most refreshing sessions of the 2 day training course? Well, that was when I asked the learners to identify a notable leader and every single one of them chose an Executive they have worked with and supported. They all had fascinating stories and happy memories of times where the "inspiration" element was alive and kicking and they'd felt motivated and proud to be in this profession!
Who would you identify as a notable leader and what are your reasons for choosing this person? When have you been inspired to dream more, learn more, do more and become more?
(*If you'd like more details of our Level 4 accredited qualification head to our website here and check our upcoming training dates below. We would truly love to you on board and to support your learning and development for 2021.)