Here is our first December #LunchNLearnWithLindsay!  I'm letting you know about some new content that will keep you inspired and motivated as we count our way down to the festive break.
BLOG POST : THE ENTERTAINMENT VALUE OF LEADERSHIP THEORY
I've uploaded a blog post called "The Entertainment Value of Leadership Theory" which you can read here.
Whether you're an "Apprentice" fan or not, you're going to find this read beneficial and real food for thought. 
Leadership theory is something we share at our one day accredited training course "Management Skills for the Senior Administrative Professional".  We're delivering this training on 20th & 21st January 2021 in our Virtual Academy and would love to have you in attendance.  Drop me an email if you'd like to join us or if you want to find out more about our Level 4 qualification which this training is part of.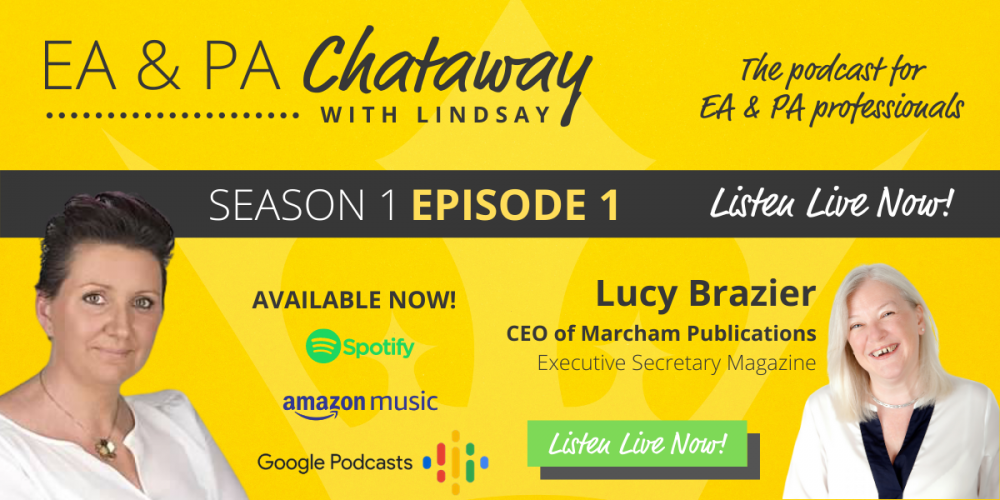 EA/PA CHATAWAY WITH LINDSAY : EPISODE ONE : LUCY BRAZIER, CEO OF MARCHAM PUBLISHING
There really was only one contender for my first guest on my new podcast. I am absolutely privileged to Chataway with Lucy Brazier, CEO of Marcham Publishing, specialist publishers of Executive Secretary Magazine. You can listen to this podcast from our website here or wherever you normally listen to podcasts.
Episode Two goes live on Wednesday and features me – in a Chataway with me! Quirky I know, but during my conversation with Lucy in Episode One I commit to answering some of the more thought-provoking/challenging questions myself. I see it as a great way for you to get to know me better.
And there's a theme running through the podcasts as the image below shows. 2020 has most definitely taken us out of our comfort zones hasn't it? I hope in all the turmoil it has resulted in some magic for you.
FEEDBACK GRATEFULLY RECEIVED
As ever, I'd love to hear your thoughts and feedback on the content I'm sharing with you.  If there's a topic you'd like to learn more about or there's a guest you think would be brilliant for me to Chataway to, let me know!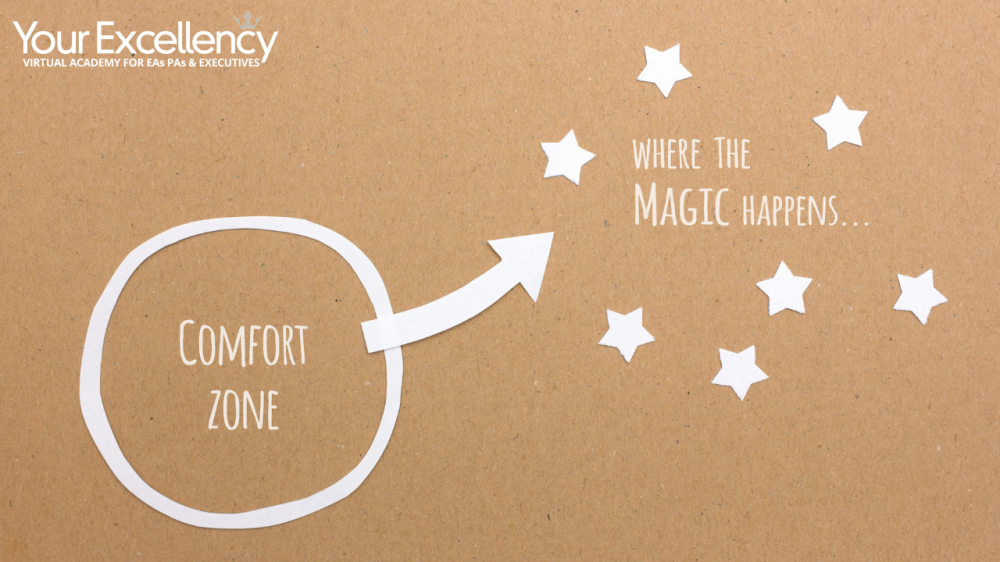 With my regards,
Lindsay