Wow! Our news last week about The Mini MBA for Senior & Executive Assistants caused quite a stir in the EA community. I've never had such a full email inbox wth notifications each time someone downloaded our Course Information Pack!
In this week's #LunchnLearnWithLindsay, I'm sharing January's Bonus Episode of my "EA/PA Chataway with Lindsay" podcast with you.
In this Episode, I get to chataway with my co-Director and partner, Malcolm who is the lead trainer for the Mini MBA Programme and also Andrew Jardine, General Manager of the Institute of Administration Management (IAM) who accredit this new Programme. Listen from our website here or from wherever you normaly find your podcast inspiration.
I hope this Episode gives you lots of food for thought on investing in your learning.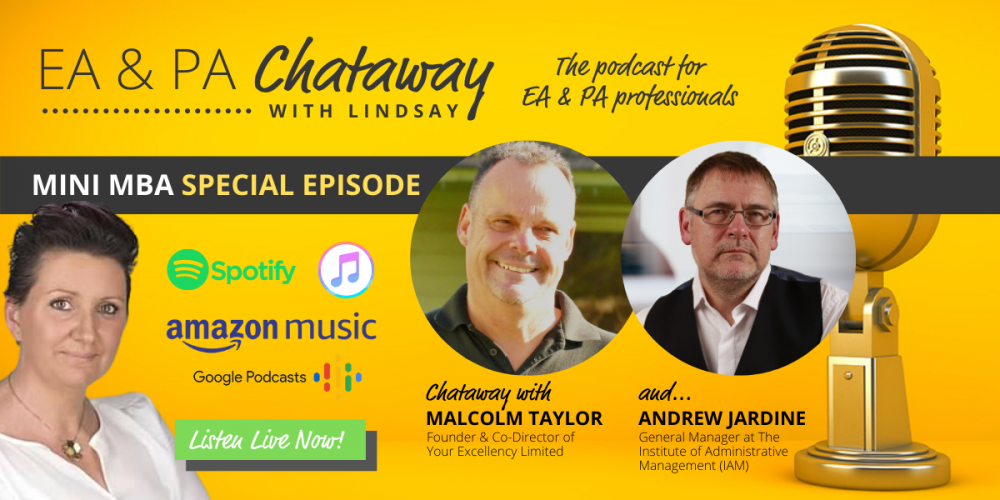 With my regards,
Lindsay