Welcome to another instalment of "The Magic of Words".  I hope you've enjoyed a great weekend (for those in the UK who love the sun, like me – just wow!!). 

Today's issue focusses on "changing your label" and the resulting impact you can create.  This is particularly relevant to labelling our feelings.

We often label our feelings and attribute "negative" emotions to the label and the word we have used.

Take the word "nervous" for example.  You feel nervous.  What does that mean to you? There is a churning in your stomach maybe? Butterflies?  A tense feeling in your head perhaps?

Change that "nervous" label and word to something more useful – "excitement" for example.  What happens?  You are likely to attribute the more positive connotations of the word "excitement" to your feeling – and, in doing so, I would suggest you've added a bit of magic.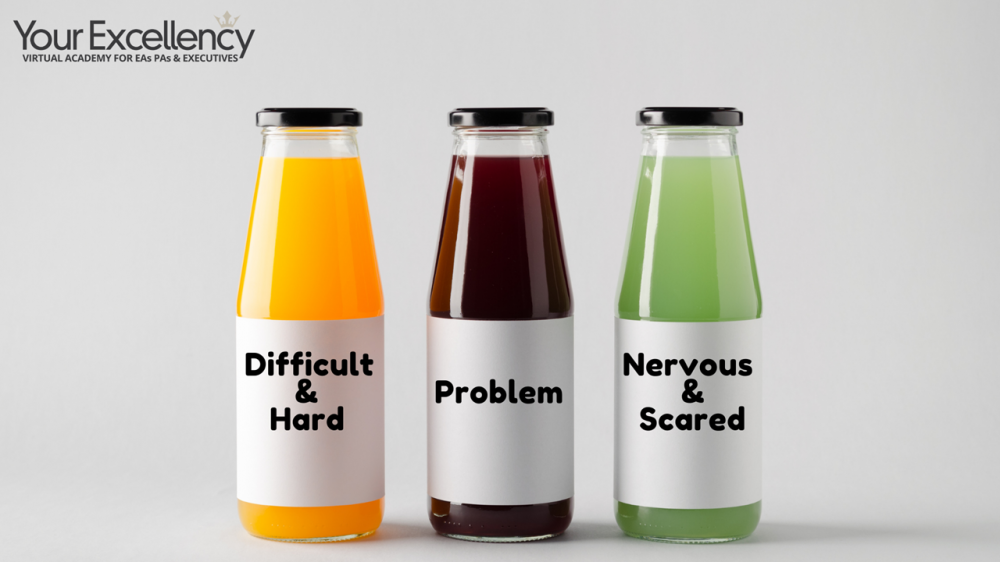 Use the word "hard" to describe a situation or scenario and you've added all the "negative" connotations by setting it up as exactly that. Try using that magic word "challenging" – because we're all up for a challenge.

Think "glass half full" not "glass half empty" and you're getting there in terms of magic words that will ensure positive consequences and implications.