Welcome back to another issue of #LunchNLearnWithLindsay inspiration!
We are continuing with advice and tips to deal with challenging situations and I believe this C S Lewis quote is apt for today's content and retaining that overriding positivity.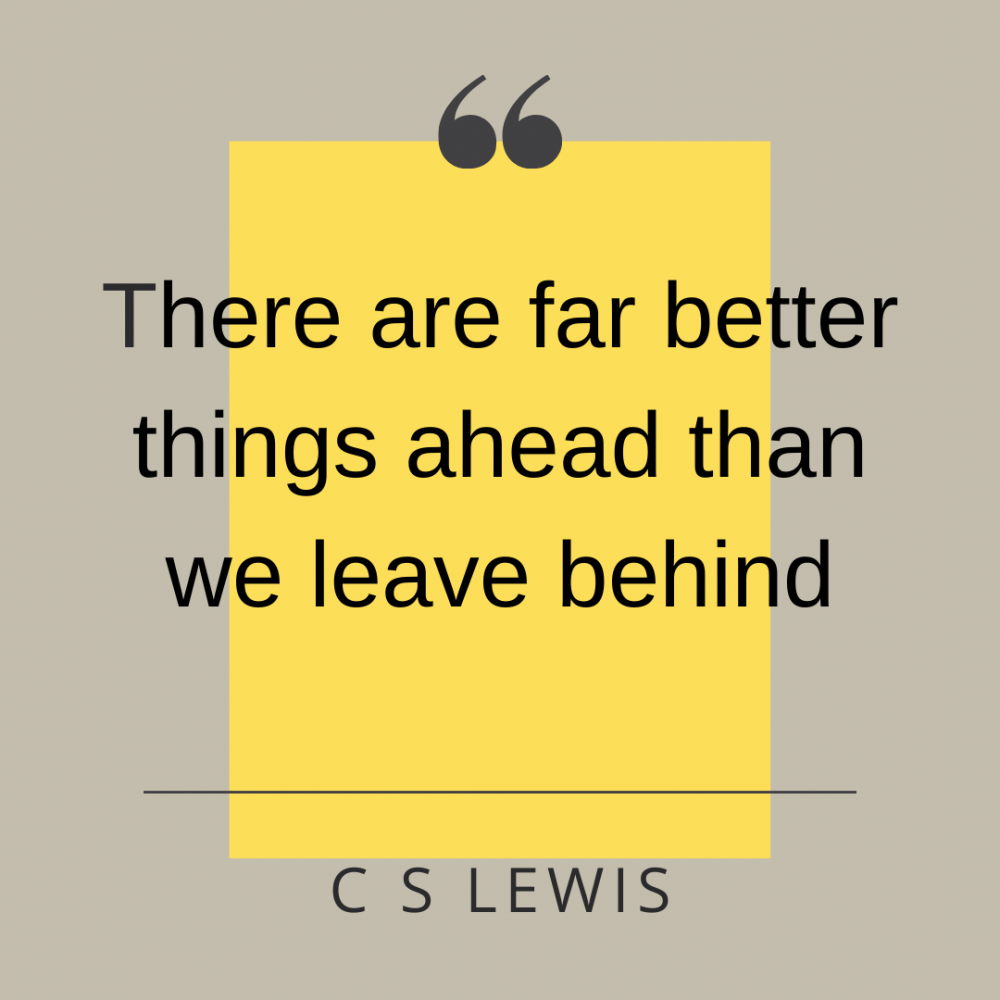 Today I'm sharing "The Change House" with you. Your newfound knowledge will help you understand more about human nature and the emotions you will experience during times of change and challenge. Take a look at this visual and the accompanying commentary.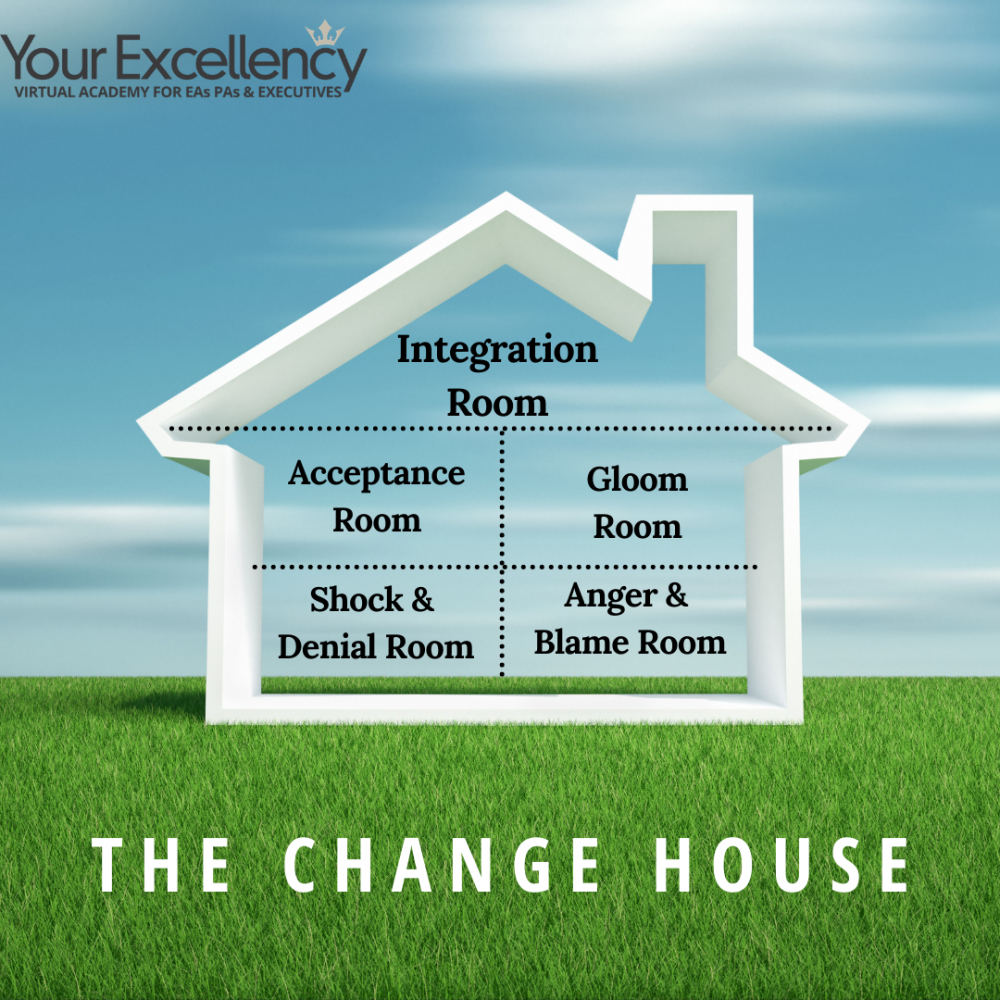 When faced with change (often unexpected or sudden), your mind may be pummelled with a deluge of thoughts and you will shake your head furiously in disbelief. "Seriously? This can't be happening. It can't be true. I just don't believe it".
You've entered The Shock and Denial Room in The Change House. The light is blinding and you stand confused and disorientated for some time.
Now you've entered The Change House you know there's only one way out. You've got to find the Acceptance and Integration Rooms. You know it's going to be an emotional journey getting there though. You'll have to spend time in different rooms – sometimes flitting between 2 or 3 rooms at the same time – and you'll experience uncomfortable feelings during your stay in this House.
Familiarising yourself with the floor plan of The Change House is crucial. So too is the mindset that it's okay to feel the way you do. This is human nature and a greater awareness and knowledge of this House will alleviate the pressure you feel. Whilst The Change House is your home you'll need to be kind to yourself and make sure you get the right advice and support for each of the rooms you reside in.
Share how you're feeling with others.
Share how you're feeling with yourself.
From the Shock and Denial Room you'll move to the Anger and Blame room. You're cross. You blame yourself. You blame your Executive. You blame the government. You blame these "unprecedented" times. You'll stomp your way around the room with your teeth gritted in frustration. There's a large open fireplace in this room and the energy and sparks from the fire add to your burning anger. The fire needs time to burn out – but burn out it will and you'll be able to move to another room of your temporary home.
The next room isn't a nice place to be though – its the Gloom Room, with closed shutters at the windows and walls covered in black flocked wallpaper. You feel stuck and pensive about how you're going to manage now your world has changed.
As your eyes become accustomed to the dark though you will see a slither of light under a doorway and you will find the passageway that leads you to the Acceptance Room and then a ladder leading to The Integration Room.
These Rooms are sunny and bright, with the promise of C S Lewis positivity and better things ahead. There's a desk in The Integration Room strewn with stationery galore – coloured pens and paper that you can use to jot down your thoughts and actions. Ask yourself:
Who do I know that can help me?
Who do I know that's in a similar position to me? What are they doing to move on?
What resources can I tap into that would be beneficial?
What do I need to do now?
And, what have I learned from my stay in The Change House for when I visit here again?
Because, remember, change is inevitable. You will be here again. But next time you'll know the layout of The Change House. You'll have a better awareness of this emotional journey and the support and advice you need and you'll find your way to The Acceptance and Integration Rooms more easily with the promise of better things ahead per C S Lewis's quote.