I hope this #LunchNLearnWithLindsay finds you well.
In this issue I want to share a simple ABC model with you and I'm using a slide taken from our training materials for the Ofqual Regulated Level 3 Qualification that Your Excellency deliver.
This slide depicts what happens in challenging situations and promotes Assertiveness as the very best Behaviour choice.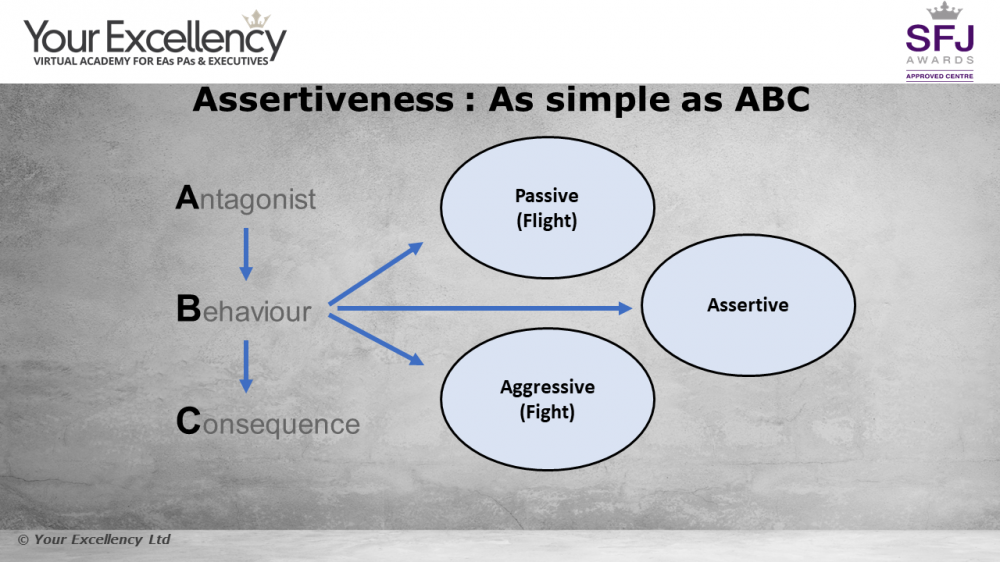 When you are Antagonised by an Antagonist, your fight or flight response will kick in. Flight = Passive Behaviour and Fight = Aggressive Behaviour, both with pretty dire Consequences.
Remember, you always have a choice of Behaviour and the best choice is always Assertiveness with more favourable Consequences. It's as simple as ABC!
Have a think about how you would define Assertiveness and be ready for next week's issue when I'll share more learning on this with you.