Today I'm sharing details of our June events with you. As you'll see, there's quite a lot going on for the Your Excellency team and, as ever, we are delighted to be supporting this profession.
We would love to hear from you if you need more information or want to join us as a learner so please feel free to email or phone me personally. I would also be delighted to support you with recruitment support or make a personal introduction to any of the amazing networking groups available within the profession.
lindsay@yourexcellency.co.uk
07930 194147.

We still have a few places available on our popular Mini MBA Programme starting on 4th June. If you head to our website here, you'll be able to find out more.

Our very first cohort who started in February are over two thirds of the way through their learning and we've received such fantastic feedback, like this comment from Alice Scutchey, PA at Quintet Private Bank and Founder of Canary Wharf PA Club. "I am learning so much from each session and can highly recommend this Programme to all Senior & Executive Assistants who want to expand their skill set!"
The PA Show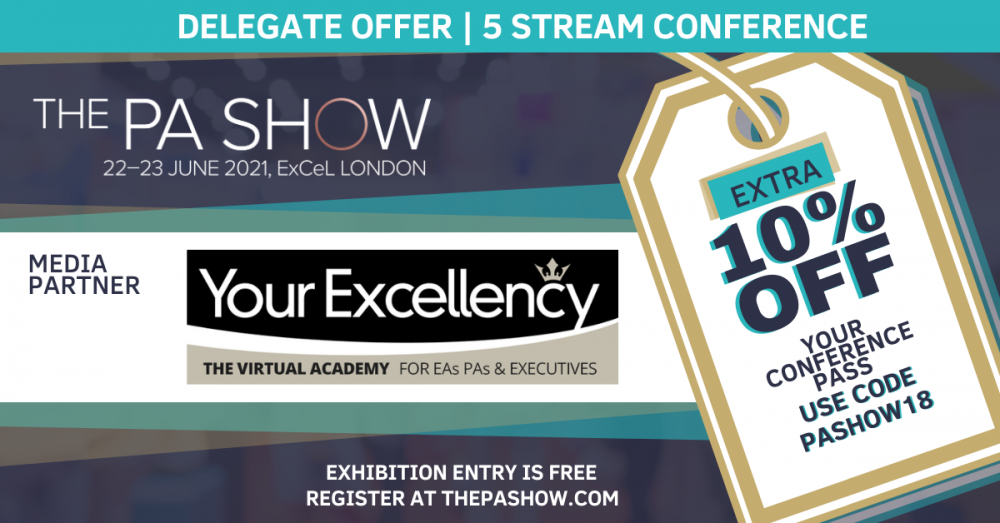 We are incredibly excited to be exhibiting and speaking at this year's PA Show. My co-Director Malcolm will be delivering a fantastic session on "Finance Awareness : Mystery or Magic" which you can read more about here.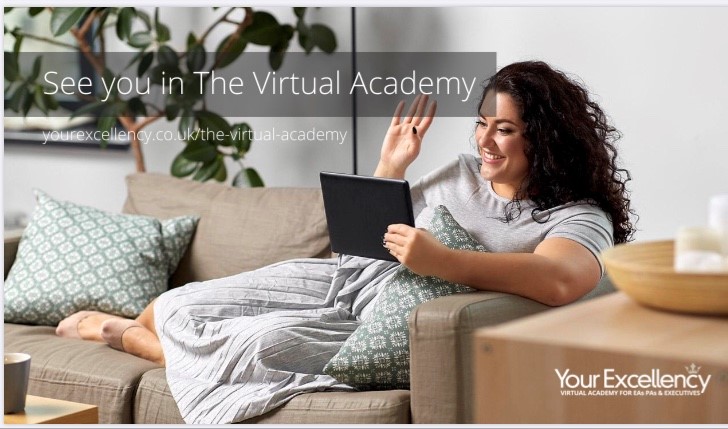 We are delivering the following one day accredited training courses in our Virtual Academy. These are priced at £495 plus VAT – we know some of you self-fund your learning and development, so please let us know if this is the case and we'll help you!
29th June 2021Principles of HR for Senior Administration Staff
30th June 2021Principles of Writing for Business

You are provided with a personalised delegate course workbook and are assured of a beneficial day of learning with full support from our qualifed Your Excellency Associate Trainers.
Remember, you can download a copy of our FREE Prospectus here to find out more about our learning and development offerings.
Wishing you a great week ahead!